A San Francisco Hotel

That's as Unique as You
Welcome to hotel triton
Spunky, spirited, seriously unique.
People tell us staying at Hotel Triton feels a lot like staying with your most fashionable friend. You know, the one with an eclectic apartment just a few steps from Union Square and Chinatown, who's delighted to share insider tips on things to do and places to go and invites you to meet all sorts of interesting people over late afternoon glass of wine or a cool local microbrew.
Read more
Upcoming Events
Gay Pride Celebration
One of the largest LGBT gatherings in the world, the San Francisco Gay Pride Parade and Celebration is not to be missed! The weekend-long festivities feature live music, food and drinks, more than 300 exhibitors and over 20 community-run stages and venues. The actual parade will be Sunday at 10:30am and nearly 200 entrants are expected, so make sure to get there early to ensure a good spot.
Read more
Discover
San Francisco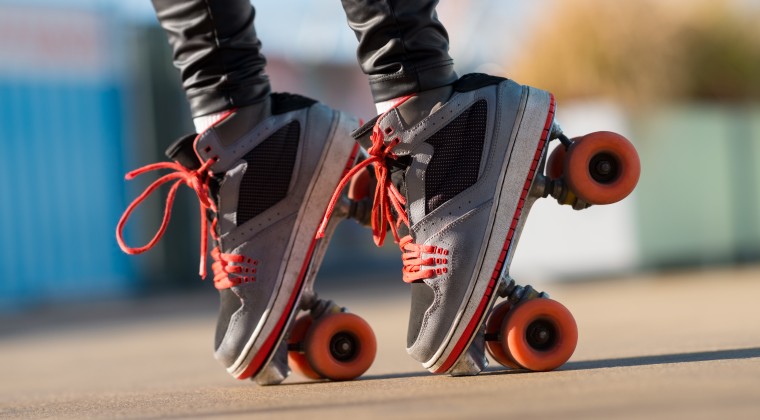 Triton Insider
Church of 8 Wheels
For over a hundred years, San Franciscans congregated for mass in the Sacred Heart Church near Alamo Square. Today, however, Sacred Heart is a disco roller rink where every weekend, skaters can be found movin' and groovin' to 70's dance tunes.
Read more
I'm so glad I found this hotel. Now I know where I'll stay every time I go to San Francisco. The room was so hip with such a fun design and furnishings. The staff was super friendly and "real" while still very professional. Can't wait to stay here again!
Very quirky hotel. Staff were amazingly helpful and friendly. Rooms good and had everything we needed. Left comment on the initial survey of needing a coffee machine in the room within 5mins we had one delivered to the door! The social gathering and free wine is also a must at 5pm. Great location would defiantly recommend staying here
This hotel is in a great location near union square and China town with shopping and dining in the neighborhood. Comfortable room with great shower and large cozy reading chair. The front desk staff was helpful and friendly.
I spent 3 nights in Triton during my stay in San Francisco and couldn't have asked for a better hotel. It has a great location. The room was spacious, comfortable and clean. The Staff is super nice, very accommodating and offers great advice about the city. All this at a very reasonable price. Definite 5 stars