Blog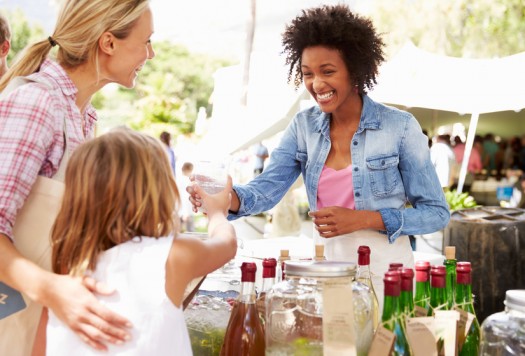 San Francisco's World-Famous Markets
You speak with farmers who cultivate and sell their crops. You ask questions about organics, GMOs, and heirlooms. Prices are cheaper. You contribute to the local economy. You reduce your carbon footprint by purchasing food that wasn't shipped across the country.
But the traveler may forget about the fun and virtue of a farmers market when away from home. After all, it's not like you can head back to your room and fire up the grill.
Some travelers feel like the tourist complex is inescapable. So Hotel Triton wants to lead you off the beaten path. This is exactly why you should consider visiting San Francisco's world-famous markets. In the City by the Bay, a trip to a farmers market is one of the best ways to get the feel for local life and culture, minus the barrage (and cost) of corporate media and marketing.
Read other posts